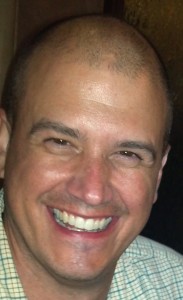 I am a Board Certified Licensed Clinical Professional Counselor and Licensed Certified Alcohol and Drug Counselor, trained in a variety of therapeutic approaches, techniques and assessments. I am also a current member of the AMCHA, NBCC and NAADAC which are professional associations dedicated to promoting ethical standards in mental healthcare.
For over 25 years I have been helping others overcome struggles with addiction. During this time I often wished I had more to offer the people I was helping. Eventually, I decided become a therapist and pursue my passion of helping people as a career. I graduated from the University of Southern Maine with a Master of Science in Clinical Counseling and a concentration in Alcohol and Drug Counseling.
Since graduating, I have since gained experience working with clients of varying age, gender, sexual orientation, education, ethnicity, and cultural background. I have provided counseling within a variety of settings, including a community behavioral healthcare center, an alcohol/drug treatment facility and currently in private practice. Additionally, I have experience working with several specific populations and groups, including adults, young adults, couples, college students, athletes, multicultural groups and those in recovery from alcohol & drug dependence.
My approach to counseling is what would be termed eclectic. This is another way of saying I use a combined or integrated counseling approach, incorporating aspects of the person-centered, mindfulness based, Eye Movement Desensitization and reprocessing (EMDR), cognitive-behavioral (CBT), Internal Family Systems (IFS), and dialectical behavioral (DBT) approaches. Further, I have experience addressing a variety of concerns, including but not limited to depression, anxiety, grief, trauma and PTSD, abuse, addictions and substance abuse, bipolar, low self-esteem, relationship issues (codependency and domestic violence), personality disorders, and career development.
As with most therapists, I believe that my personal experiences, both successes and hardships, have impacted my therapeutic work and abilities. I've known the challenges and difficulties of caring for family members in poor health, navigating the college experience, making multiple career changes and many other stressors that can make life difficult. Additionally, as a husband, I have experienced the many joys and challenges that accompany marriage. I am a long-time resident of Maine. My wife and I consider the Portland area our home, and I strive to give back to a community which has given me so much.